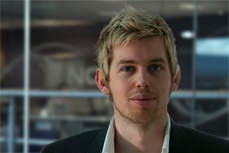 Technology will need to play a key role if businesses are to increase the current rate of growth, according to Andrew Gilbert, Managing Director at Node4.
The latest quarterly survey from the British Chambers of Commerce (BCC), comprising of 8,000 small and medium sized companies, says that the pace of current activity is too slow for a sustainable recovery.
The survey found a further small rise in exporting activity among both the service sector and manufacturing companies in the three months to the end of June. Domestic activity, however, showed little net overall change.
Andrew commented, "SMEs are vital to the overall performance of the economy but at the moment, they need additional support in order to achieve sustainable growth. Using technology to create efficiencies will enable firms to make cost savings and operate more efficiently.

"The data centre infrastructure is growing across the UK through increased demand and we have made recent expansions to our own services. As a result, a wealth of hosted services are becoming available, enabling companies to reduce their capital expenditure while at the same time becoming more innovative in their operations. SMEs should overcome the misconception that gaining access to leading edge technology is prohibitively expensive. It will, in fact, be highly effective for companies looking to grow."