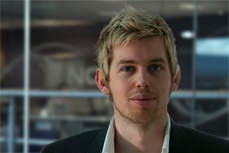 UK businesses will encourage flexible working as the Olympic Flame reaches the host city
The Olympic Flame arrived in the host city over the weekend and companies have started encouraging their employees to work from home in order to prevent them from travelling to their offices during this busy period. International participants have already arrived in London for the Olympics Games and the government is taking precautions to ensure zero disruptions to the city's transport network. It is expected that a million extra people will be using the capital transport system, hence the government advising London-based businesses to consider flexible working.
Recent research suggests that one third of businesses will encourage flexible working during the Olympics and are gearing up to ensure continuity in business operations.
Andrew Gilbert, Managing Director of data centre specialist Node4, said, "The demand for cloud computing will rise on the back of the Olympics as most businesses will be enabling their executives to work from home. Thus they will demand high speed access and secure technology to ensure business continuity during the games.

"Cloud computing removes the need for executives to physically travel to their offices to meet with each other face-to-face during the Olympics, thus offering a perfect solution to businesses to ensure smooth operations," he added.
Node4, the specialist in colocation, connectivity, communication and cloud solutions offers virtualized environments including virtual servers; applications like Exchange, Lync and Sharepoint; unified communications including contact centre functionality; Disaster Recovery and storage solutions to businesses.
"Cloud computing technology allows businesses to provide their staff with practical solutions needed to seamlessly perform in their jobs without being physically present at their desks. Also, remote working offers a better solution for employers as they have observed home workers to be 20 per cent more productive, whilst encouraging reduced absenteeism and improved staff retention."