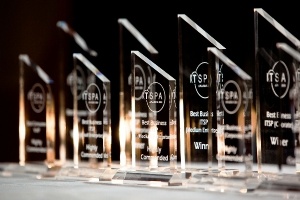 Node4, the data centre and communications specialist, has been awarded the Best Business ITSP (Corporate) Award by the Internet Telephony Services Providers' Association (ITSPA). The award recognises Node4's impressive business performance, innovation and customer service in the VoIP services sector.
Richard Buxton,Technical Manager, Node4, said: "Node4's SIPLink platform infrastructure has been designed and managed by our in-house specialist voice team since 2005. This award recognises our impeccable levels of customer service and the flexibility of our solutions, allowing partners to customise everything from the phones they use to the way they pay."
As well as its core SIPLink platform, Node4 was also credited for its UCaaS telephony model, offering NEC's UNIVERGE 3C, a complete software-based Unified Communications and Collaboration (UC&C) package, to its customers as a purely OPEX service. The solution is suitable for the needs of SMEs and large enterprises, supporting anything from 40-50 users to over 10,000.
Node4 was also applauded for its work with the University of Nottingham, providing a SIP trunking solution and migration, connecting 11,000 analogue telephone users to its SIP infrastructure to lower costs significantly.
Paul Bryce, Business Development Director, Node4 added: "Communications is one of the fastest growing areas in our portfolio, and our ability to provide end-to-end services as well as communications services is the foundation of the success of our VoIP business. This award is a strong endorsement of the range of business features we can provide our customers and partners."