The conference, held in Athens between the 3rd and 5th of June, brought together NEC's major distributors and business partners from across 40 EMEA countries, and recognised Node4's commitment and success in delivering UCaaS to the UK.
Paul Kievit, President of NEC Enterprise Solutions, commented: "Node4 thoroughly deserves to be named our top EMEA UCaaS partner. Its achievements in the UK are inspiring, as is its enthusiasm towards our product portfolio and business ethics. We look forward to continuing to work closely together in serving the EMEA IT & Communications markets".
Node4 and NEC have had a successful relationship over the last 8 years. The UNIVERGE 3C - a complete, software-based, unified communications and collaboration package - is the latest NEC solution that the two have worked to supply to SMEs and large enterprises alike.
Jim Robertson, 3C Business Manager of NEC, explained: "Node4's UCaaS program and Data Centre support delivers significant business benefits and helps keep things simple. For the reseller, it enables them to attract new clients and opportunities that would have previously been out of their reach. For the end user, this comprehensive offering provides an affordable route to advanced UC&C with a flexible OPEX model."
Richard Buxton, Head of Unified Communications at Node4, said: "We're proud to be honoured by NEC, our key technology partner, in recognition of our success in supplying UCaaS. Our blend of experience and expertise has enabled us to be perfectly placed to distribute UNIVERGE 3C to UK enterprises."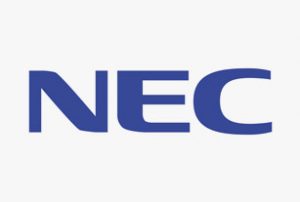 For more details of 3C Unified Comms UCaaS