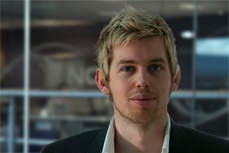 Andrew Gilbert, the Managing Director of Node4 is in the running to pick up a major European award for a second consecutive year.
Andrew has been nominated for the European Award for Data Centre Entrepreneur at the Data Centre Awards 2012. After winning the same award last year, he hopes to make it a double when the award is presented at an awards ceremony in London on 13 June.
The fifth annual Data Centre Awards will commend trailblazing companies operating within the data centre and computing industries spanning the UK and Europe. This year has been the most difficult for the judges who have had to shortlist from the widest range of companies to date. Andrew will be competing against three other candidates in his category.
This nomination is in addition to another prestigious European award Andrew has been nominated for in recent months, having recently been announced as a National Finalist in the European Business Awards.
Andrew said, "Being nominated for the European Award for Data Centre Entrepreneur is a real honour, particularly after winning the same award last year. As more people awaken to the benefits of data centres and cloud computing, the industry is now moving at a rapid pace. Being recognised as an innovative entrepreneur in this climate means a lot to me personally but also means a lot to everyone within the business who has been instrumental in the success of Node4."
After setting up Node4 at the age of 23, Andrew has now grown the business to become a key player in the industry. Since winning the Data Centre Entrepreneur award last year, Node4 has launched n4Cloud, a cloud based platform providing a flexible solution that caters to the varied needs of its users.