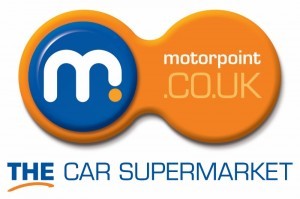 Motorpoint, the UK's leading online car retailer has positioned itself for further growth after enhancing its IT services. Motorpoint called on data centre and communications company Node4 to implement a cloud-based infrastructure to assist them in becoming more agile as they looked to expand their number of branches across the country rapidly.
Motorpoint wanted a solution that not only helped them to open new sites quickly, but also make their existing sites more efficient. Node4 provided the car retailer with a complete cloud based infrastructure which enabled Motorpoint to bring all its IT into one central focal point within Node4's resilient data centre environment. This allowed the company to direct its efforts into the core functions of its business without the hassle of being limited by outdated equipment.
Node4 provided a private cloud-based solution n4Cloud to Motorpoint, running primarily from its data centre in Northampton, backed up and replicated securely at its data centre in Derby. The whole IT infrastructure is now built on powerful unified Cisco platform blades.
The legacy infrastructure was replaced with functionality brought into the cloud which can be updated centrally and backed up. All servers that power the day-to-day operations of the company, including authentication, mail servers and line of business applications have now been moved to the cloud.
As well as minimising the ongoing costs associated with managing the IT system in house, Motorpoint's new infrastructure means that when they are opening a new site, the resources can be allocated in a matter of minutes.
Mark Carpenter, Managing Director at Motorpoint, said, "Our ambitious growth plans were being hindered by the fact that our IT infrastructure was inconsistent across the branches. The solution we deployed needed to show a much more efficient way of managing our IT and so moving to the cloud has really given us the smoother infrastructure we needed to develop the business. Thanks to Node4, we can now set up the IT for new branches within minutes and the speed with which we can expand our business has increased rapidly."

Andrew Gilbert, Managing Director at Node4, said, "On the back of our nine year relationship with Motorpoint, we are now delighted to help them migrate to a cloud based infrastructure. The benefits of cloud computing become all the more apparent for a rapidly growing business such as Motorpoint so we have enjoyed helping them to realise their business objectives through IT. The fact that all their data is replicated across a second data centre further adds to resiliency of the solution. We look forward to developing our relationship with Motorpoint into the future."
For more information on Node4's cloud solutions, download their cloud brochure.