The event saw experts from global IT companies, including Cisco, NEC, Fortinet, Veeam, VirginMedia and NetApp, talk to Midlands-based businesses about the technologies, services and solutions that will enable them to compete at the next level.
Attendees were also given the opportunity to quiz the experts on how to shape their IT strategies and overcome current challenges, such as moving to the Cloud and ensuring data protection, particularly in light of recent high profile cyber attacks, followed by a tour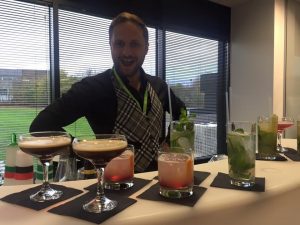 of the Data Centre facility.
Node4 has been present in Northampton since its site was opened in 2011, the same year it won the prestigious European Data Centre of the year award. A state-of-the-art Data Centre, the site houses over 700 racks across four large data halls and is undergoing perpetual expansion and upgrades to ensure the latest technology can be utilised by customers.
The company is set to invest significantly in the site over the coming months, increasing the footprint of its Data Centre and Colocation facility within its current designated site, to meet growing demand from customers.
Rik Williams, Head of Data Centre Operations, Node4, commented: "Our Northampton site is a core part of our business and we're keen to continue our investment and presence in the region. Our expanded site reinforces our commitment to the Northampton area and ability to provide both local and national businesses with the high quality Communication, Connectivity, Colocation and Cloud services they are demanding."