Node4 to provide CTERA cloud solution enabling SMBs to unify storage and collaboration tools
Node4 continues to expand its range of cloud services by rolling out CTERA Networks' cloud storage enablement platform. The partnership with CTERA significantly enhances Node4's N4Cloud range, based on EMC® Corporation's Atmos® platform, and provides added flexibility to create tailor-made storage solutions for its customers.
The partnership allows Node4 to customise its CTERA-based cloud solution to the individual needs of SMB customers, at the same time as offering a full range of support, maintenance and expert advice. It enables the deployment of integrated cloud storage applications to the 'distributed enterprise' through a combination of cloud storage gateways, end-point agents, mobile applications and a cloud service delivery portal to deliver a secure, WAN-optimised solution.
Based on the Node4 Cloud powered by Atmos, it will be available to Node4 customers who can benefit from cost-effective, seamless cloud storage that enables greater access, backup, collaboration and storage tools for mobile workers, remote offices and branches.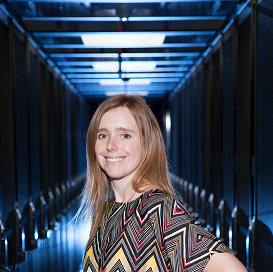 Node4 will be rolling the platform out over the next two months and make all of these services available on a pay as you go, per gigabyte, per month basis. The deal makes Node4 one of the first companies to become a CTERA cloud service provider partner in the UK.
"Employees are looking to take advantage of cloud storage platforms in the workplace and our customers want to deliver such services in a secure and controlled environment," said Natalie Stewart, Product Manager, Node4. "For SMBs, the hybrid model is growing in popularity and CTERA's platform provides the flexibility to customise solutions to the individual needs of each customer we serve."
"There is no one-size-fits-all approach to cloud storage, and SMBs need storage providers to work in partnership with them to find and supply the most suitable solution for their business needs," added Rani Osnat, VP Marketing, CTERA Networks. "We want to dispel the myth that cloud suppliers are nothing but infrastructure providers and this partnership will benefit Node4's business customers by providing robust, secure cloud storage solutions that are tailored to their needs."