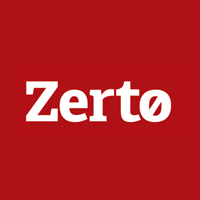 Node4 is excited to announce the launch of its newest product Disaster Recovery as a Service (DRaaS) on Tuesday, May 6th, 2014. By using award-winning Zerto technology to replicate your Virtual Machines, DRaaS protects your organisation's data and applications from possible disasters.
With DRaaS customers can be confident that vital data and applications are secure, on standby on our N4Cloud platform which is an enterprise class infrastructure hosted within our state of the art Data Centre facilities.
Benefits:
Easy to install and manage.
Powerful disaster recovery with affordable, OPEX pricing.
No need to replace all your hardware – get started with a single software install.
Set replication to run automatically while you carry on doing business, just set up once and leave it to run.
Speed: fast restores to recover applications quickly.
Test before you commit to a restore.
You can recover your data from any set point in time during the last 5 days.
Using Node4's new DRaaS tool, you will have the scalability to protect anything from a few VMs to thousands - meaning that you can get the exact amount of coverage you need without paying for anything you don't. If you believe DRaaS would be advantageous to your organisation, please call us on 0845 123 2222 or email us at info@node4.co.uk for more information.