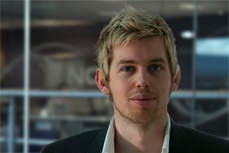 Data centre firm Node4 welcomes report that scrutinises lack of preparedness among private and public sector companies that threatens the operation of crucial services.
The government has been criticised for leaving critical systems vulnerable to cyber attack, putting vital services at risk. The report by influential think tank Chatham House entitled Cyber Security and the UK's Critical National Infrastructure has said government is putting up with an "unacceptably high level of risk" by not sharing information with the institutions that might be at risk.
But criticism wasn't reserved for government departments alone. The report calls on both the private and public sector to take a more in-depth look at their vulnerabilities by prioritising security issues and incorporating it into standard management and business practice. Recent high profile attacks on major websites such as Vodafone and UPS have highlighted the risks at companies of all sizes.
Andrew Gilbert, Managing Director at leading data centre and communications solutions company, Node4 said, "The Chatham House report highlights the fact that threats can come from a variety of different sources and as a result, complacency is dangerous. We've seen in recent months that a growing number of IT systems have fallen victim not only to hackers but also various system failures and even inclement weather. Protecting against these eventualities should be the responsibility of management personnel at all levels and not just the IT department.
"Despite increasing threats, the matter of adequate business continuity is still being influenced by a reluctance to spend money in the current economic climate, as companies look to keep costs to a minimum. This could be a false economy as quite often, the after effects of a disaster on a business can be catastrophic, and in some cases even terminal. Economic conditions are already turbulent so any issue that could put the future of a business in jeopardy needs urgent attention."
Gilbert has built a successful business with a 'data centre on your doorstep' approach and a network of UK data centres across the country ensures customers can have access to a number of facilities that a means there is no single point of failure. It's an approach that has led to Node4 becoming a dominant force in data centres. Additionally Node4 ensures that it uses the highest quality equipment in all its data centres, and has fully trained staff on hand at all times to deal with any emergencies that may arise.