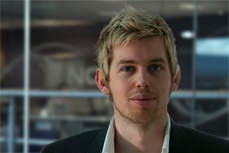 All industries should follow the example of the finance sector by enhancing their IT business continuity plans, according to Andrew Gilbert, Managing Director of Node4.
Businesses across all sectors should consider the measures they employ to protect their data and IT systems against cyber attacks and other risks, says Andrew Gilbert, Managing Director of data centre specialist Node4. His comments follow a large scale simulation that was carried out by the financial sector to test how systems would cope in the event of a malicious attack or disruption.
The tests were carried out by UK Financial Sector Continuity, with the Bank of England, HM Treasury and the FSA and included 87 participants. The UK Financial Authorities developed the scenario and delivery mechanisms in partnership with sector representatives and industry experts. It tested the ability of firms within the finance sector to return to business as usual after attack, and also focused on the dependency on the internet and telecommunications.
The Government is also revealing its commitment to cyber security by announcing its Cyber Security Strategy today. It plans to recruit university experts to run a secret eavesdropping organisation to crackdown on threats to government departments and contractors.
Andrew Gilbert says this detailed contingency planning shouldn't be exclusive to the finance sector. He said, "This type of approach is encouraging because it displays serious commitment to security and should be replicated across all sectors. Cyber attacks can and do cause serious damage to major companies with the country losing £27 billion every year, mostly through stolen intellectual property."
Node4 works with clients from within the finance sector and elsewhere to house their data in secure data centres in Derby, Leeds and Northampton in ways that reduces the level of risk.
Andrew continues, "Data is an extremely valuable commodity yet far too many companies don't take the threats seriously enough. Taking little or no action has caused crippling downtime for those with a lax attitude to security and so the financial sector should be applauded for their efforts. Cloud computing uptake is increasing and as a result, companies should give careful consideration to the capabilities of their suppliers and the contingency plans they have in place.

"At Node4, our combination of both online and physical security, along with a portfolio of data centres means there is no single point of failure. These should be combined with a diligent mindset that recognises the significance of corporate data and reviews the methods of how data is stored onsite as well as offsite. We have found that clients have gained peace of mind from the security protection afforded to them."
ENDS