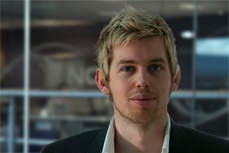 Data centres based outside of London are taking advantage as businesses weigh up the costs of being based in the capital.
The backlash against London-based data centres continues as providers outside of the city capitalise on the benefits of being based elsewhere in the UK. Companies have cited higher energy costs, possible outages brought about by the 2012 Olympics and terror threats as reasons to look elsewhere when considering data centre sites.
Node4 has attributed much of its success to the fact that its network of data centres is based at locations in Derby, Northampton and Leeds – away from the disadvantages that many of its competitors and their clients have faced. The company's strategic selection of sites situated close to the UK's large conurbations has enabled Node4 to become a powerful draw for businesses wanting proximity to be a key priority as they look to outsource their data.
Andrew Gilbert, managing director at Node4 said, "Many new clients we have been speaking to recently have approached us for a solution that will provide a host of benefits over the alternatives in London. Energy costs are spiralling upwards across the UK but with prices in London especially high, a data centre elsewhere is becoming increasingly enticing.

"Every company will have its own requirements when it comes to selecting the location of its data centre but some needs are common for almost all users. Reliability, security and support that enables them to focus on their core business, are all key elements that feature highly on the list of priorities for any company but in today's impecunious times, the cost of attached to the data centre location will also grow in importance. This isn't a price war however, rather, an evaluation of high-end cloud-based services that put companies at an advantage."
Node4 is taking advantage of the increased capacity to build dedicated data centres outside of London by planning new centres in Birmingham and Leicester over coming months that will enable them to further roll out their philosophy of local data centres.
Andrew continued, "The interests of companies are best served through access to a number of regional data centres, where firms can be close by to the physical locations where their data is stored but also have the data replicated across all of the sites. The result is a robust infrastructure that minimises the risk of outages and provides peace of mind."