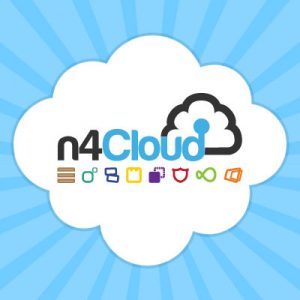 Cloud computing is allowing SMEs to compete on a level playing field with large corporations but many are yet to make the first step, says Node4.
Smaller companies haven't fully embraced the full potential of cloud computing despite the fact that the technology can enable them to gain access to leading edge facilities usually reserved for their larger counterparts. According to cloud computing and communications specialists Node4, making the switch from using a capital expenditure model to a pay-as-you-go operational expenditure opens up opportunities to use enterprise grade IT without the hassle of maintenance.
Paul Bryce, Business Development Director at Node4, said, "The benefits of cloud computing are extensive and, for the first time ever, businesses are able to compete on a level playing field. We have taken infrastructure technology from tier-one vendors like VMWare, Cisco and EMC and offered it on a shared public cloud platform for the mid market SME customer.

"Cloud infrastructures are very efficient and cost effective for customers to move all or some of their workload across to an outsourcing partner to take advantage of all of the benefits. The service can be aimed at new and start up businesses without the infrastructure or capital to get going but not everyone is aware of these benefits.
Many SMEs begin to use cloud computing with an email solution as a starting point. Others have used the cloud to set up document sharing for those inside and outside of the company, in a similar way to how Dropbox works. Node4 has seen an increase in the use of corporate file sharing with security and service level agreements included.
Paul Bryce said that companies with aspirations for growth can stand to benefit from cloud computing. He commented, "We get customers coming to us saying they keep having to buy new equipment because they are constantly outgrowing it, or it's out of its warranty. Some companies are having headaches with maintaining their infrastructure, servers and storage and this is taking their focus away from delivering value to the business with the applications that are on that infrastructure.

"They don't want to manage that equipment any more, it's just too intensive from a resource perspective and from a monetary perspective, and it's inflexible, as it won't adapt itself to companies during a time of expansion. With an on-demand infrastructure you can start with what you need today without worrying about tomorrow or the day after because the cloud can scale with you as and when needed."
For more information on Node4's cloud solutions, download their cloud brochure.