With that in mind Node4 are excited to announce that we are, for the very first time, launching our Easter Egg Extravaganza!
A campaign with the aim to collect as many Easter eggs as humanly possible, to give to the children at our local hospital's in Derby and Reading.
With one week to go we are amazed at the generosity of the Node4 staff!
We have over 40 eggs 2 days into launching our Easter Egg appeal- cracking!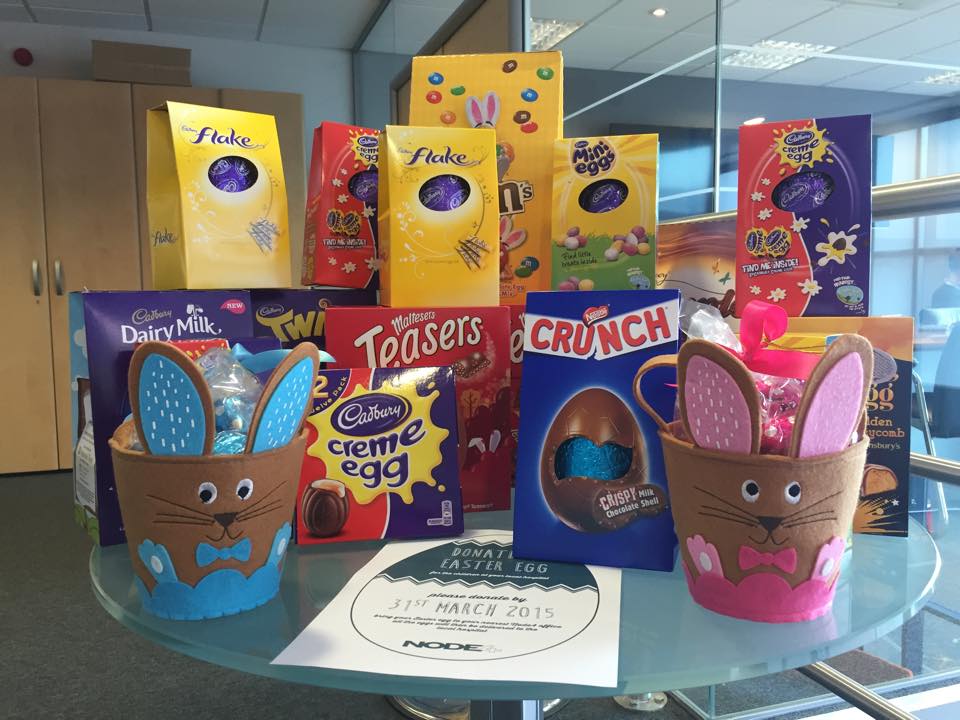 But... the Node4 Easter bunnies need YOU!
How can you help?
Join us in our drive to collect as many Easter Eggs as possible, we are collecting chocolate eggs at all our offices: Derby, Leeds, Northampton, Reading and London.
Why not hop into one of our offices and drop off your Easter eggs!?
On March 31st we will be delivering all donated and collected eggs to local children's hospitals.. Keep your eyes peeled for pictures of our Node4 bunnies hopping to the hospitals, ready to give to the delighted children to devour their devilish chocci desserts!
If you'd like to help out with 'egg-citing' campaign, all you have to do is drop off an egg to us, and we'll donate any we get to help with the appeal.. :)
Follow our donation @Node4Ltd