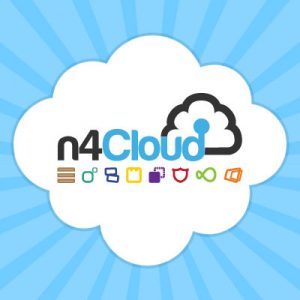 Node4's method of an assessment is to ensure a company understands what cloud based service means to them, highlighting the key areas of improvement and cost savings.
While cloud services are gaining universal recognition as the future of business IT, there are significant pitfalls when looking to transfer onto a cloud.
Even among technology experts, the understanding of cloud computing can be less than extensive. While the principles behind the technology are widely grasped, perhaps less understood are the specific benefits the technology can have for a company, and how different these benefits can be.
According to Paul Bryce, Business Development Director at data centre and communication specialist Node4, a consultation period should be embarked upon by companies looking to make the transition into the cloud.
He said, "There are so many companies offering a website where a few clicks can set up a self service cloud. Although this process might be work for a single workload or small amount of resource, when you are looking to take advantage of a cloud environment with multiple applications, this becomes more complex. When backup, disaster recovery, security and reporting are involved in a cloud infrastructure spanning multiple locations, a simple website can't give you these solutions. This is where you will need to take the more bespoke approach with the assistance of experts.

"The beauty of the cloud is its adaptability and fluidity, which allow benefits to companies of every size and type. However, a one size fits all cloud will inhibit the benefits offered by the bespoke service Node4 offers."
Node4's n4Cloud service stands apart as a compelling offering due to its assessment phases, which ensure a business and its aspirations are fully understood before engagement. Once this information is gathered through an initial consultation, Node4 then undertakes a technical analysis to understand the existing capabilities of the company, as well as impact and risk analysis for a new system. They can then return with a cloud that is designed with specific relevance to the business, allowing progress and growth in line with the company vision.
Bryce continued, "Some companies run into trouble when adopting the cloud because they overlook the important steps that enable a smooth transition to the creating of a virtual infrastructure. Any resulting teething problems are unnecessary and are borne out of a badly planned move to the cloud. The understanding we build among customers allows a bespoke service that guarantees IT is used as a strategic part of the business rather than a cost centre. Users of the n4Cloud buy a service rather than a product. Our service integrates the transition to the cloud with the progression of the company, meaning it will offer new horizons and opportunities, rather than being an inconvenient process without tangible practical benefits."
For more information on Node4's cloud solutions, download their cloud brochure.