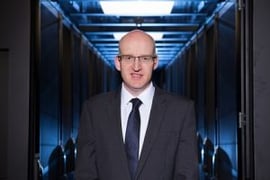 In the last few years IT infrastructure complexity has dramatically increased. Cloud computing, IP-based technologies and virtualisation are just a few options available today that were not even on the radar of most businesses 10 years ago. Now these options (among others) are part of an almost overwhelming array of technologies available to businesses of all sizes.
For many observers the assumption has been that large enterprises are better placed and more capable of adapting to this new landscape. Indeed, plenty of studies continue to propagate the perception that SMEs are being left behind - struggling with basic IT issues and unable to keep up with employee demands.
These pessimistic reports have never seemed to be a true reflection of the reality for the UK SMEs we work with every day. So to help understand the current reality for UK SMEs, we commissioned a detailed survey of 250 IT strategy business decision makers in businesses of between 50-500 employees.
Contrary to popular perceptions this research has revealed a bullish outlook amongst UK SMEs, confident in their ability to adopt the latest technologies, backed by rising IT budgets and focused on working hard to meet and exceed employee demands.
We have detailed the findings in a new report, 'Facing up to the IT infrastructure challenge'. Key findings include:
70% of SMEs expect their IT budget to increase in 2014
SMEs are responding positively to employee IT demands: 63% offer access to work files and systems while on the move, 57% enable working from home, 43% allow access to shared drives
50% of SMEs regularly update their IT infrastructure to ensure it takes advantage of the latest technological developments
1 in 10 SMEs have a fully cloud-based infrastructure
The report shows how UK SMEs are taking advantage of advanced flexible IT services to deliver real business growth. The report also provides expert advice and recommendations from Node4's experienced team on how SMEs can deploy IT solutions that help them to win more business, beat the competition and prosper in the growing economy.
'Facing up to the IT infrastructure challenge' is available to download here.
-Paul Bryce
Business Development Director