Most businesses today are operating on hybrid cloud models, but let's take a moment to ask the question 'why?'. What are the drivers and benefits of hybrid cloud, and is it a model that you should continue investing in?
To truly understand hybrid cloud or multi-cloud, as it's sometimes called, we have to understand the world we're now living in. Below are some of the circumstances that have driven businesses to rethink their IT models and turn to hybrid cloud.
The drivers
Business are using a range of applications to serve customers
Today, businesses use multiple SaaS applications. In many cases, they're leveraging applications with open APIs that are linking together to form virtual application suites. So there's information flowing backwards and forwards between multiple applications from different vendors. Often these applications are not in any kind of commercial relationship with each other, but are brought together to serve customers.
Various sectors require fast access to data, to speed up services
Simultaneously, we're seeing the rise of edge computing, where there's a need for data to be closer to the user. Another example is the Internet of Things, whether it be smart homes, roads, factories or cities. Certain data from IoT devices must be analysed at speed, which means businesses must do the analytics closer to the data source.
Legacy applications must work in conjunction with modern applications
We've also got older applications and data in legacy databases, which must coexist with newer application suites. Remote workers have rapidly adopted mobile working technologies, with some of the newer applications allowing better commu
nication and exchange of data. So how can these more modern applications co-exist alongside legacy applications, in a way that makes the user experience seamless?
As IT has become more complex, and user and customer demands have changed, businesses have had to adapt. The answer for many has been to hybridise their consumption and jointly manage all their applications in one stack.
Now we understand a little bit more about what's driving change, what does hybrid cloud technology enable you to do? What are the benefits of adopting this approach?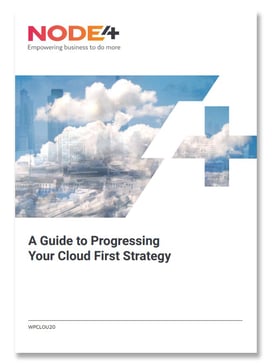 Free Download: A Guide to Progressing Your Cloud First Strategy
Our recent research on mid-market IT priorities shows that almost all organisations now have some element of their IT operations in the cloud.
The benefits
Linking legacy applications to newer modern applications
Businesses are now taking older database technologies and applications, and running them in legacy cloud-based solutions in Infrastructure as a Service. Meanwhile, the new world is being built in a hybrid manner, on hyperscaler Platform as a Service models.
These models leverage things like Kubernetes and containers, which allow businesses to write micro-services that run as tiny applications. Modern and legacy applications are glued together, typically by writing APIs between micro-services and then gatewaying them on to older applications. This technical benefit leads to an even greater business benefit…
Providing faster, more modern services to customers
With legacy and new applications working together, your business can move faster. You can develop features and benefits that meet the demands of customers, and give you the edge over competitors. Lifting an old application out of the way can be costly and disruptive. Hybrid cloud allows you to hold off from that expensive, complex IT project, while still developing into the modern world.
Seeing long-term ROI
If you start out with a business outcome, hybrid cloud can enable you to achieve it in a cost-effective way. Migrating to different cloud services is not, in itself, going to save you money. It will, however, enable you to develop new services. This could be a new e-commerce site or an application that allows arm's length customer transactions from mobile devices.
These kinds of services can be developed using modern architecture, alongside your existing architecture. So you can do more, without having to invest in a huge overhaul of your infrastructure. You get the most out of your spend, and from the front-end, your customer gets a fantastic experience.
So is hybrid cloud here to
stay; is it a model that you should be investing in? If you're a business that wants to deliver more modern services to customers, while managing costs - then yes.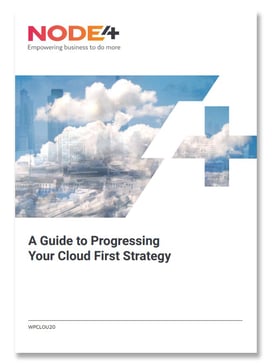 Free Download: A Guide to Progressing Your Cloud First Strategy
Our recent research on mid-market IT priorities shows that almost all organisations now have some element of their IT operations in the cloud.