As a social housing association you deliver an invaluable service, providing the dignity and security of a home to your tenants. But faced with high demand for your services and limited budget, it's becoming increasingly difficult to maintain operational efficiency and reach the best outcomes for your tenants.
We're seeing several of our customers in the sector turn away from legacy IT and paper-based systems, using technology to improve the way they operate.
Read on to discover some of the ways you can drive efficiencies, while also delivering all-round better tenant experiences.
Free download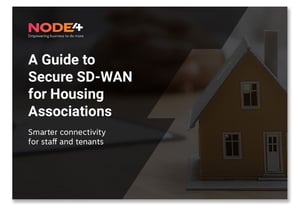 We recently worked with a local housing group who wanted more control over their network, creating the necessary infrastructure for an application-based space for tenants and advanced safeguarding protection.
Rethink your business processes
Reduce operational costs through new technology, streamlined processes and workflow automation, harnessing integrated systems and open APIs to remove unnecessary steps and reduce data duplication.
Many housing associations are adopting Software as a Service (SaaS) platforms such as Microsoft Dynamics 365 to overhaul business processes, integrated with Power BI to generate valuable business reports and insights.
You may also be moving to more Microsoft 365 applications. This shift to cloud-based applications enables staff to access data and deliver effective services wherever they are, whether in the office, working from home or in the community with tenants.
Keep your data safe and systems running
As you move more data into in the cloud, you need to ensure that it is protected – that you continue to deliver tenant services securely, around the clock.
How do you avoid data loss from Microsoft 365 applications? You need a Backup as a Service (BaaS) solution that fully supports these tools.
You may also be considering an upgrade of your housing management system or exposing new self-service applications to your tenants. You need to be sure these are hosted in a secure environment that can provide high levels of uptime.
Consider an IT provider that builds and maintains their own data centres and cloud platforms, that has 100% control and can be confident in the delivery of their services. Challenge them to provide a comprehensive hosting and disaster recovery solution, to ensure your data is safe and systems are available at all times.
Modernise your network
To truly reap the benefits of all these new tools, you need a modern data network. Built on a foundation of high availability, increased bandwidth and flexibility, Software Defined Wide Area Networks (SD-WAN) are the go-to for such requirements. The load balancing, application routing and prioritisation features deliver maximum return on investment.
It's wise to invest in Secure SD-WAN, adding advanced security functions to your network architecture. This allows you to create internal perimeters between local networks, consolidating services and reducing cost, while increasing overall security effectiveness.
Extend this further by integrating branch hardware - local network switches and WiFi access points. You'll then have a cohesive network infrastructure, capable of meeting your current and future needs, all managed from a single pane of glass.
Once you have the right network foundation, you can achieve cost savings in other areas, such as moving from costly ISDN to centralised SIP trunks for inbound and outbound voice calls. Those savings you make on calls can be put back into areas that matter most, like improving tenant experiences.
Innovate with the Internet of Things
Many housing associations are looking to the Internet of Things (IoT) for the next wave of innovation and efficiency. Internet connected sensors can aid operations by streaming data from electricity, water, heating and building management systems. Common applications include boiler, humidity, motion and temperature sensors.
With these new capabilities, you can carry out predictive maintenance and respond faster when things go wrong. It's likely that technology will continue to offer solutions to common problems in the sector. Perhaps we will see drones carrying out housing inspections in the near future?
Work with an experienced partner
There's no doubt that housing associations are working in a challenging environment, managing a complex combination of cost constraints, legacy systems, different office locations and in more recent times, the fall-out from Covid-19.
Your IT partner should understand these challenges and be able to meet them with tailored solutions for your organisation, ones that offer predictable costs and the ability to scale and add new services as required. So look for these qualities, as well as a past record of delivering digital transformation projects to the housing sector.
Featured Resource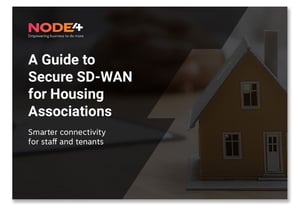 We recently worked with a local housing group who wanted more control over their network, creating the necessary infrastructure for an application-based space for tenants and advanced safeguarding protection.